Suez Canal Empire Marketing Board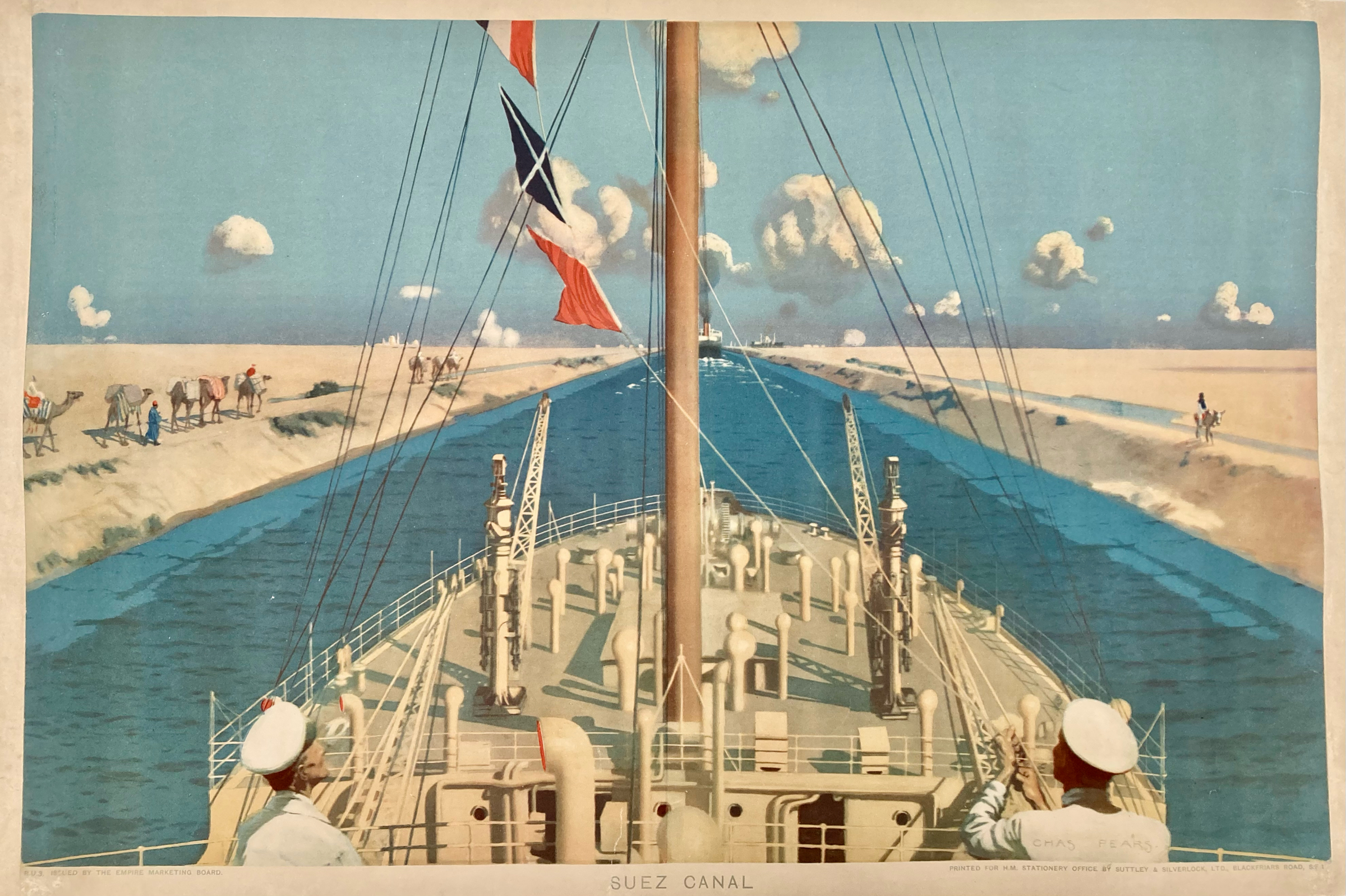 Suez Canal Empire Marketing Board
by Charles Pears
1928
20 x 30 inches (50 x 75 cm)
£900
backed
Description: Empire Marketing Board poster for the Suez Canal, one of The Empire's Highway to India series produced by Charles Pears for the EMB in 1928. These posters are now very rare.
Good condition, expertly replaced left and right white borders and other small restorations. More photos on request.


NOTE: We specialize in original vintage posters and do not sell reproductions.