Smash Capital Now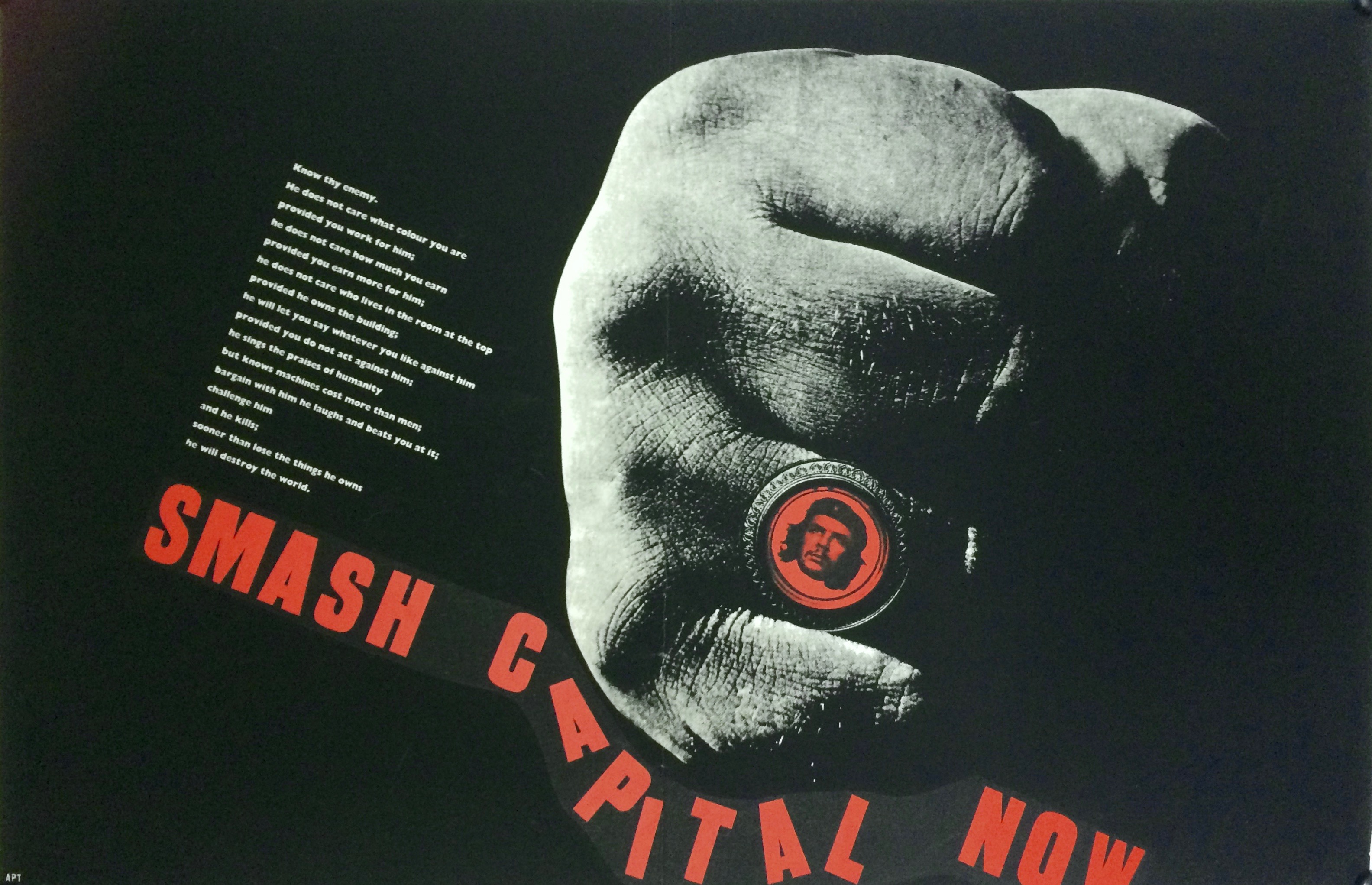 Smash Capital Now
by Robin Fior and poster poem by Christopher Logue
1968
22 x 34 inches
unbacked
Description: Silk screen poster in very good condition, slight vertical fold.
It was produced for Tariq Ali's newspaper The Black Dwarf which ran from 1968 - 1972.
Christopher Logue's Smash Capital Now poster poem appeared in the streets of Paris in May 1968.

SOLD


NOTE: We specialize in original vintage posters and do not sell reproductions.