RSMP They're Off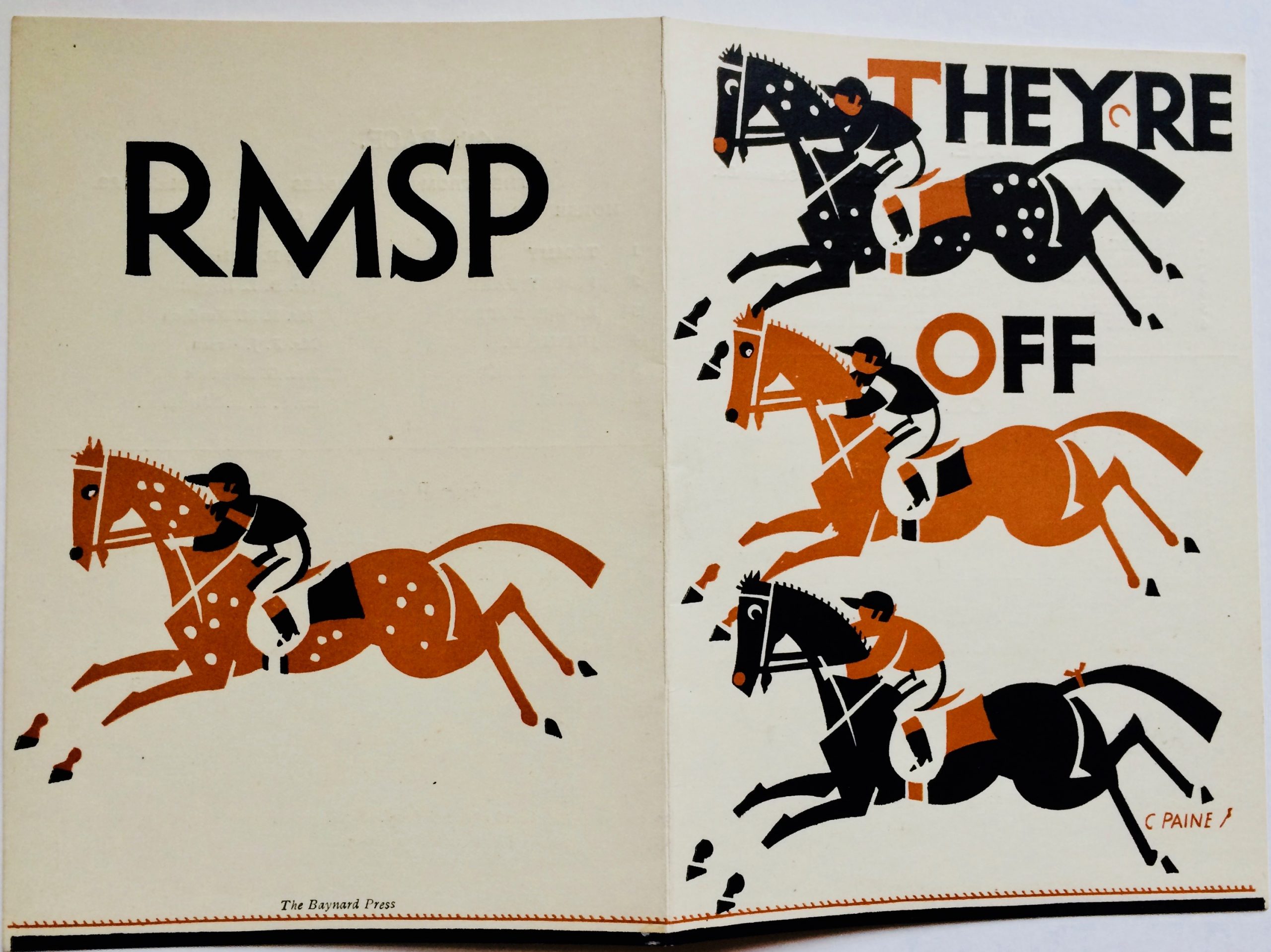 RSMP They're Off
by Charles Paine
c 1930
6 x 4.5 inches (15 x 11 cm)
£20
unbacked
Description: Very good condition, no shading as in the photo.
Royal Mail Steam Packet was taken over by Royal Mail Services in 1932.
This brochure for an onboard racing game is illustrated by Charles Paine, published by Baynard Press.


NOTE: We specialize in original vintage posters and do not sell reproductions.