Port to Port Terence Cuneo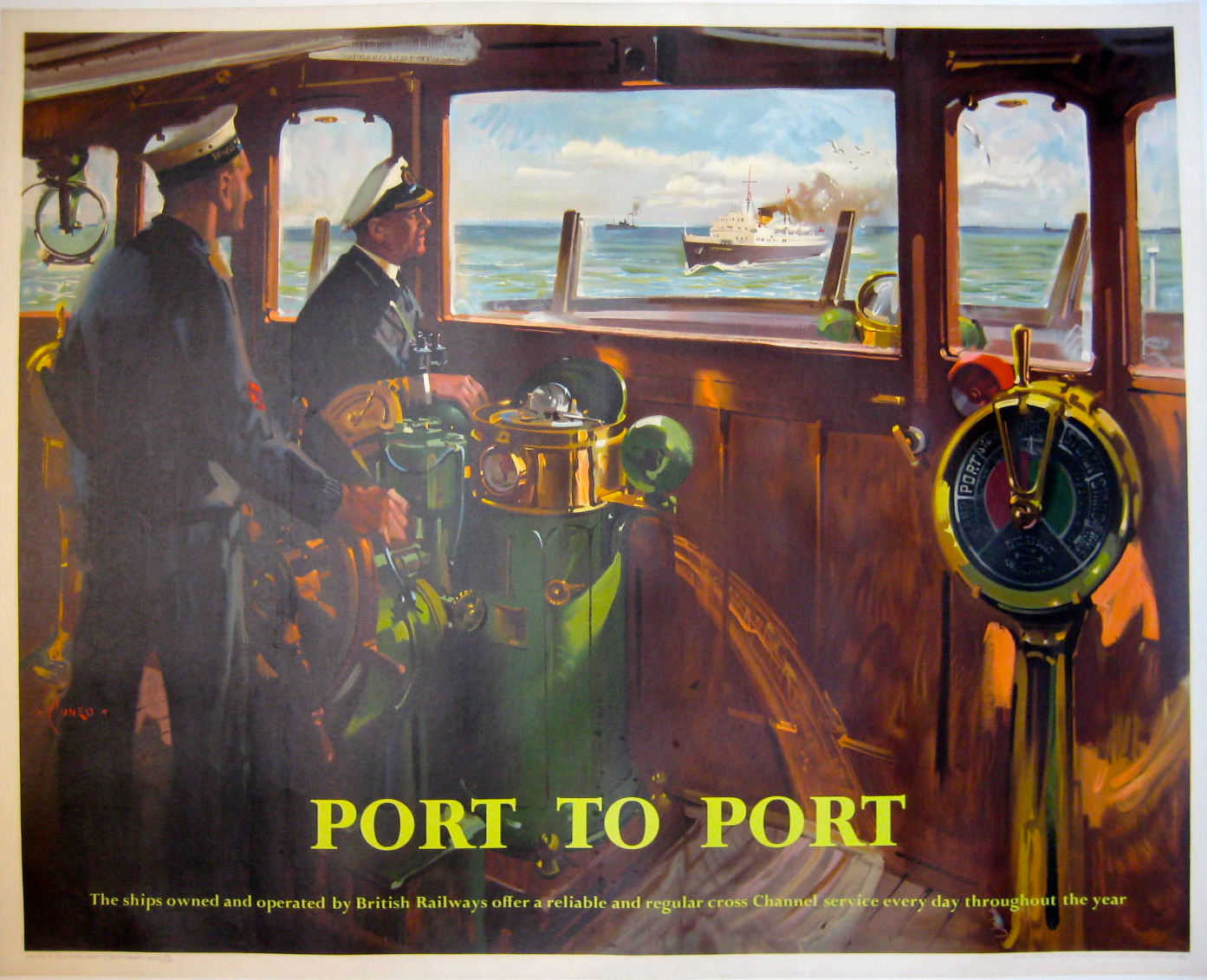 Port to Port Terence Cuneo
by Terence Cuneo
1957
40 x 50 inches (100 x 125 cm)
£700
backed
Description: Port to Port, in very good condition, linen backed.
The sketches for this poster were done from the bridge of the S.S. Invicta, mid Channel, in very rough seas.
The famous Cuneo mouse is wearing a sweater, to show that it is just a joke and that the railway ships were not infested with mice.



NOTE: We specialize in original vintage posters and do not sell reproductions.