Plages de France Villemot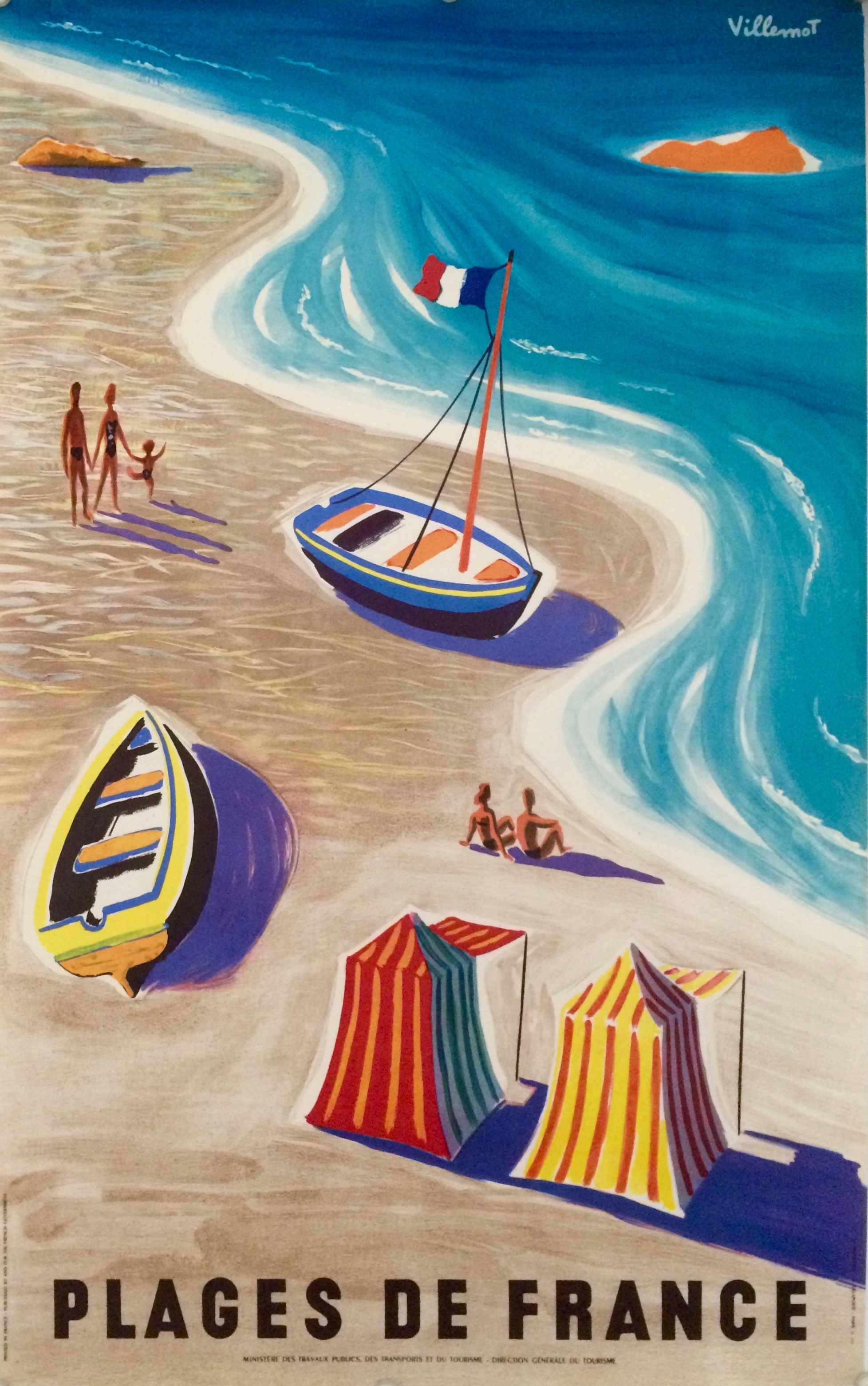 Plages de France Villemot
by Bernard Villemot
1962
40 x 25 inches (100 x 63 cm)
£600
unbacked
Description: An original vintage poster advertising travel to the beaches of France showing a colorful and painterly image of striped tents and sailboats on a beach with a sinuous coastline.
ON HOLD December 2019
Very good unbacked condition. Very small tear right border, will disappear with linen-backing.


NOTE: We specialize in original vintage posters and do not sell reproductions.