Personnages Imaginaires Domergue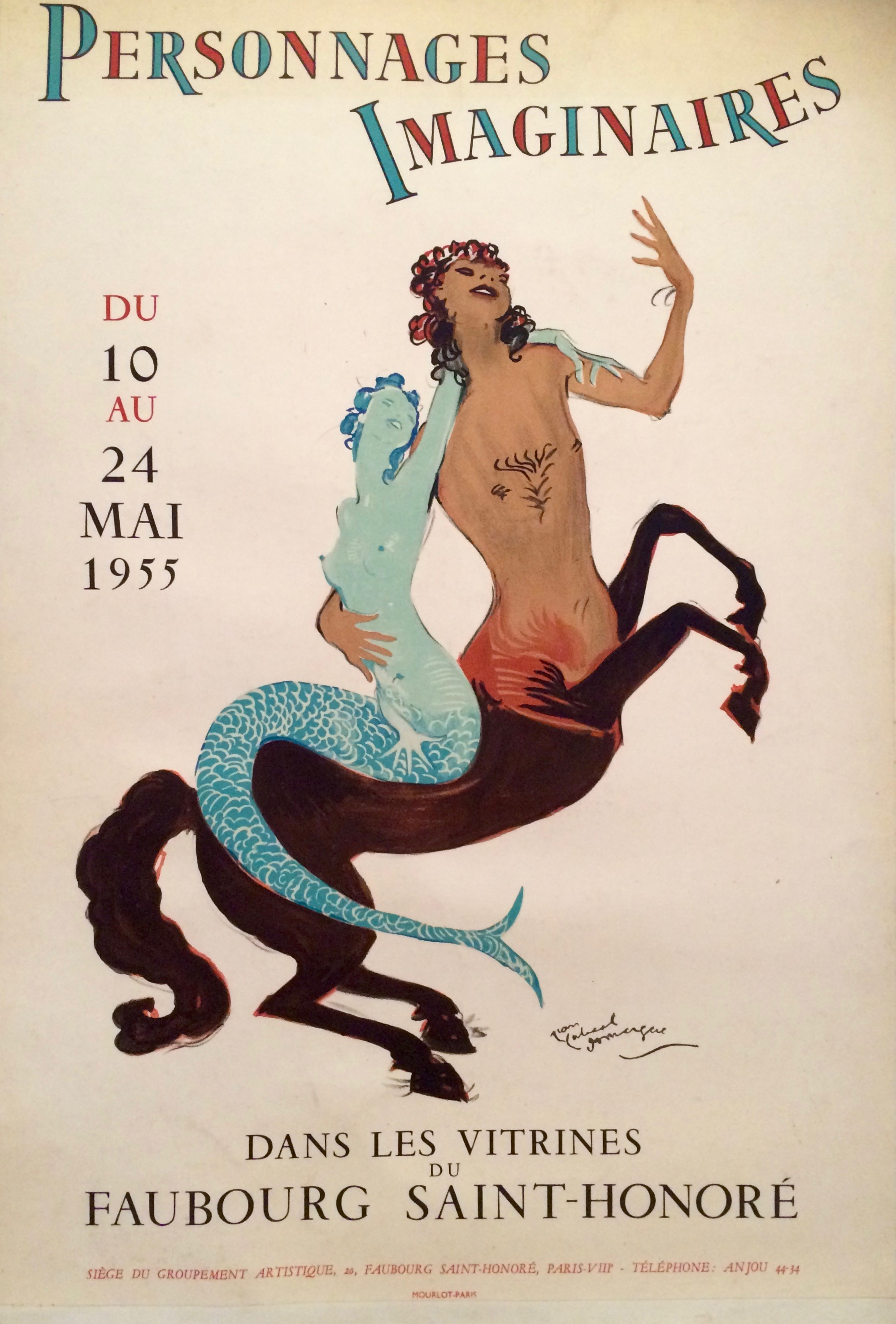 Personnages Imaginaires Domergue
by Jean-Gabriel Domergue
1955
26 x 18 inches
backed
Description: An original vintage lithographic poster announcing a two week exhibition of shop windows filled with imaginary creatures and fictional characters on the famous Rue du Faubourg Saint-Honoré in Paris. A wonderful image showing a centaur and mermaid in an dynamic embrace. Printed by Mourlot.

Condition note: Backed on old linen with some fading across lettering of Personnages.
SOLD


NOTE: We specialize in original vintage posters and do not sell reproductions.