Outposts of Empire Central Australia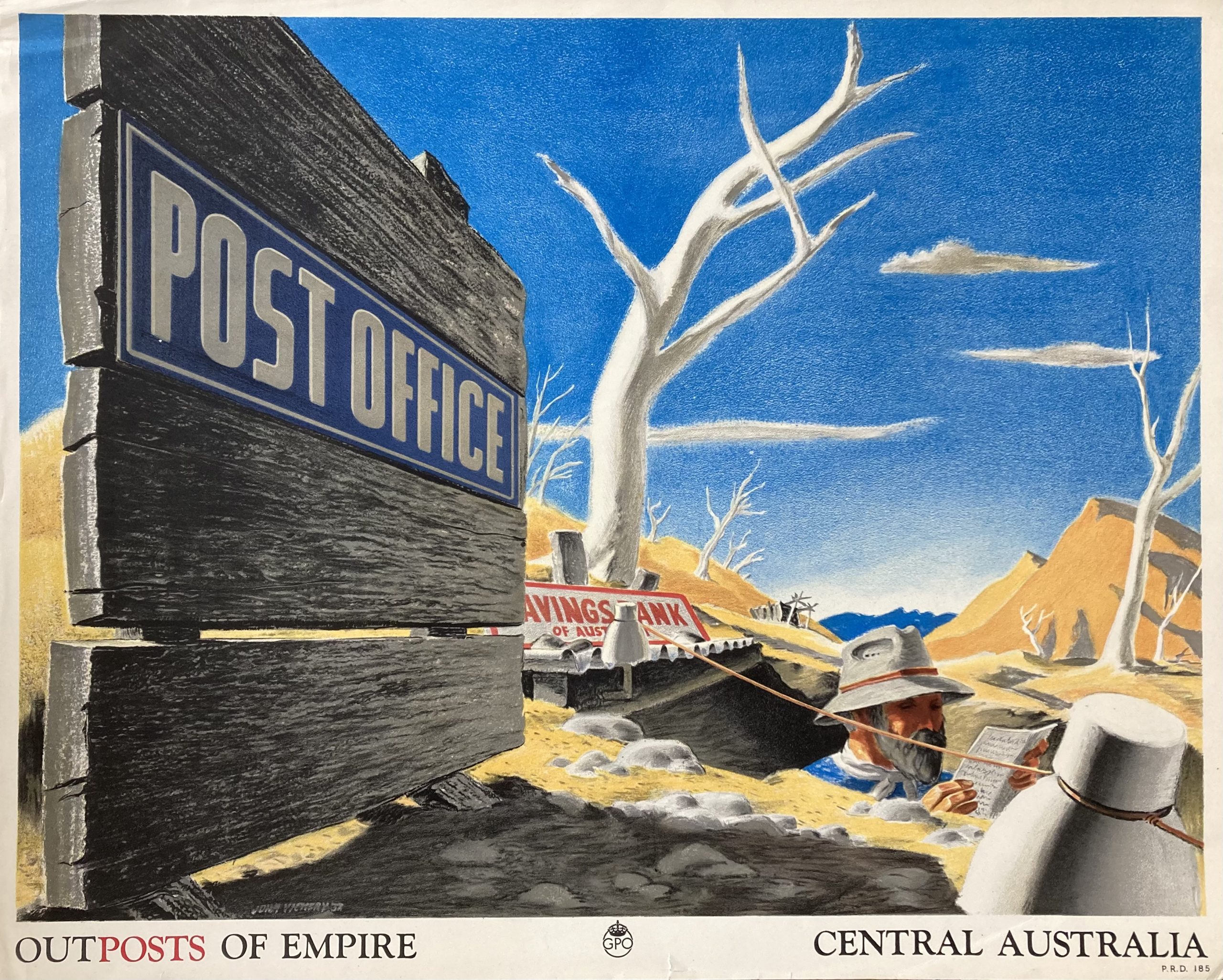 Outposts of Empire Central Australia
by John Vickerey
1937
25 x 20 inches (64 x 51 cm)
£280
unbacked
Description: Central Australia is one of John Vickerey's 4 posters for his GPO Outposts of Empire set. The others are Barbados,
Southern Rhodesia and Ceylon (available).
In very good unbacked condition. Small nick bottom border, slight crease top left.


NOTE: We specialize in original vintage posters and do not sell reproductions.