London's Tramways Greenwich Beach and Pier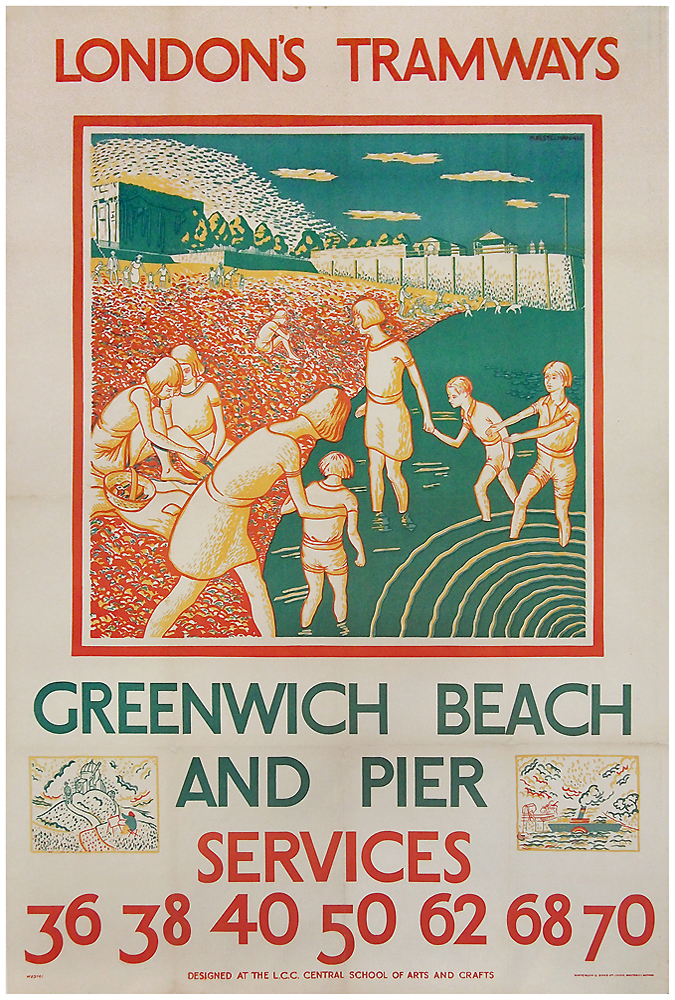 London's Tramways Greenwich Beach and Pier
by Morris Kestelman
1925
60 x 40 inches
backed
Description: Morris Kestleman studied at the Central School of Arts and Crafts, fellow students included Barnett Freedman and James Fitton and his teachers included William Roberts and A.S. Hartrick.
He became involved with the avant-garde London Group, organizing exhibitions and later being elected to the Group.
SOLD


NOTE: We specialize in original vintage posters and do not sell reproductions.