Jann Haworth at Robert Fraser Gallery 1966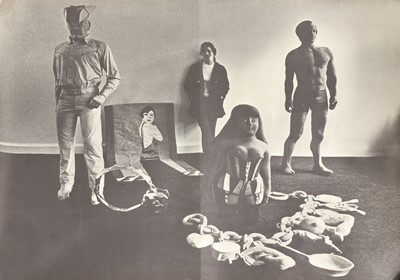 Jann Haworth at Robert Fraser Gallery 1966
by Jann Haworth at Robert Fraser Gallery
1966
17.5 x 22 inches (44 x 56 cm)
£650
unbacked
Description: Rare 1966 poster for Jann Haworth's first solo exhibition, held at the Robert Fraser Gallery, London.
Double-sided poster.
The photographer was Michael Cooper and shows Jann Haworth with her Cowboy sculpture and others.
Pallant House in Chichester had an exhibition of her work late 2019/early 2020.


NOTE: We specialize in original vintage posters and do not sell reproductions.