Incres Line Sail the Caribbean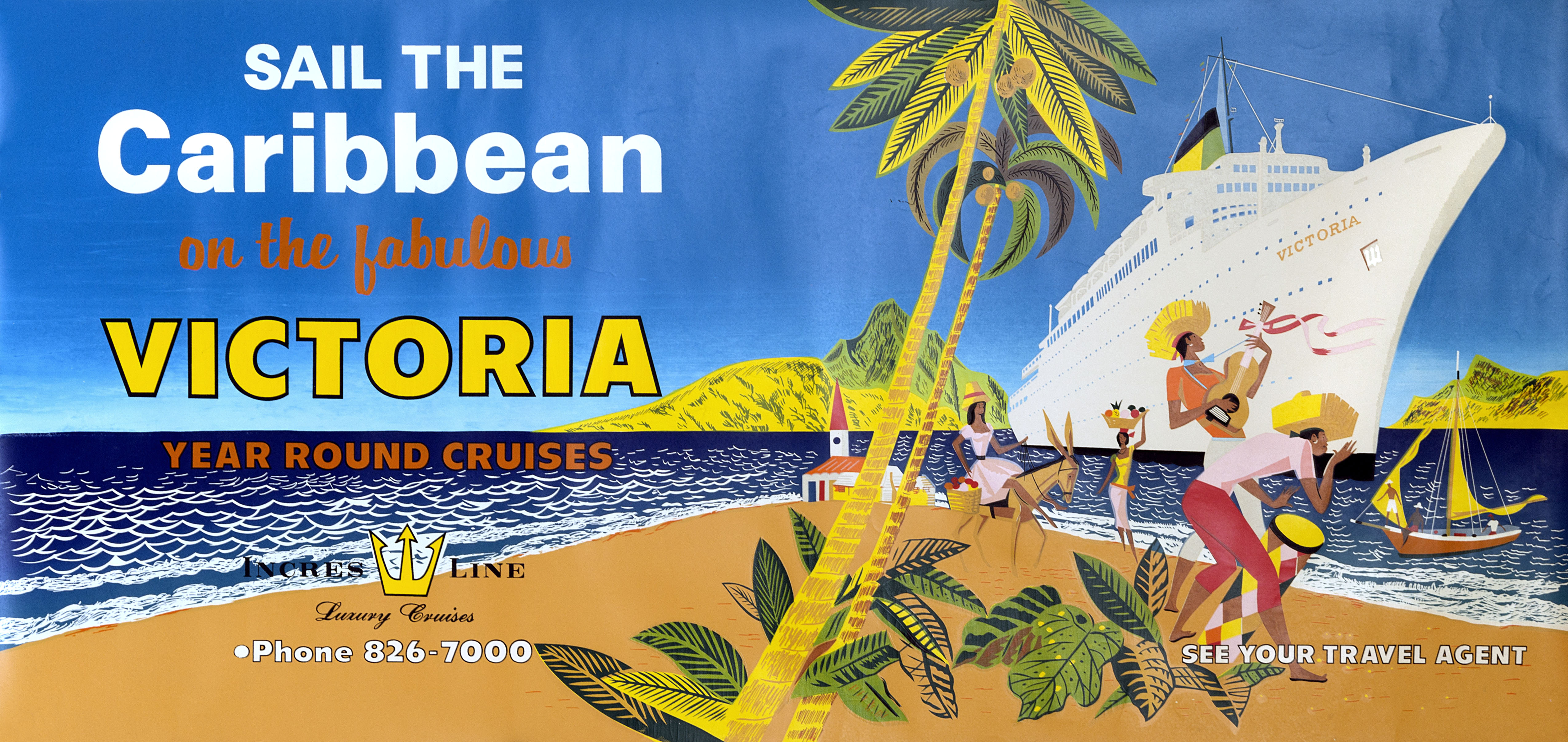 Incres Line Sail the Caribbean
c 1971
21 x 44 inches (53 x 112 cm)
£450
unbacked
Description: A poster for Incres Line, showing the luxury cruise ship Victoria. Great graphics.
The Victoria started life as the Dunnottar Castle, built in 1936 by Harland and Wolff Belfast for the Union Castle Line.
She was sold to the Incres Line (1958 - 1975) in 1958 and completely re-fitted in wonderful 1970s style.
In really good condition, on thick paper, just a tiny nick left border. It could be framed without linen-backing.



NOTE: We specialize in original vintage posters and do not sell reproductions.