Flower Paintings Mansard Gallery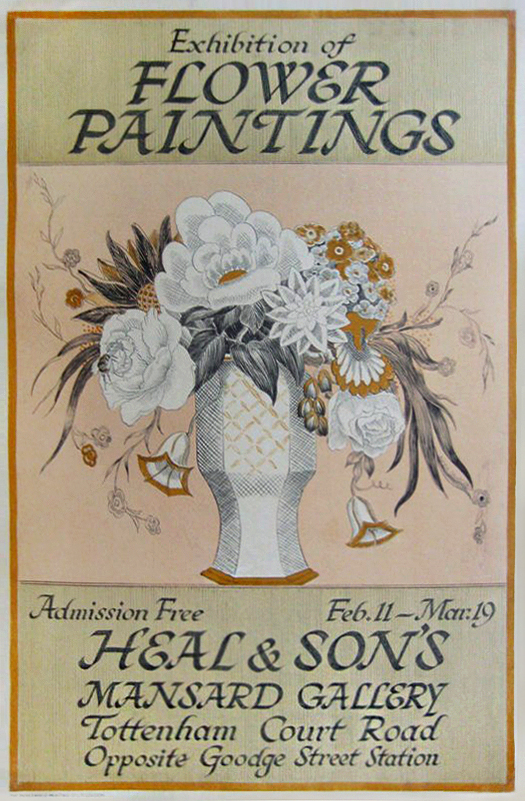 Flower Paintings Mansard Gallery
by Rhoda Dawson RA
1940's
30 x 20 inches (75 x 50 cm)
£400
backed
Description: Mansard Gallery was opened by art collector Ambrose Heal at Heal's London department store in 1917.
McKnight Kauffer, Paul Nash and William Roberts were among many notable artists to design posters for the gallery exhibitions.
Rhoda Dawson RA b. 1897 worked for Ashtead Potteries in Surrey, later moving to Canada.



NOTE: We specialize in original vintage posters and do not sell reproductions.