Eastertide Spring Returns 1933 London Transport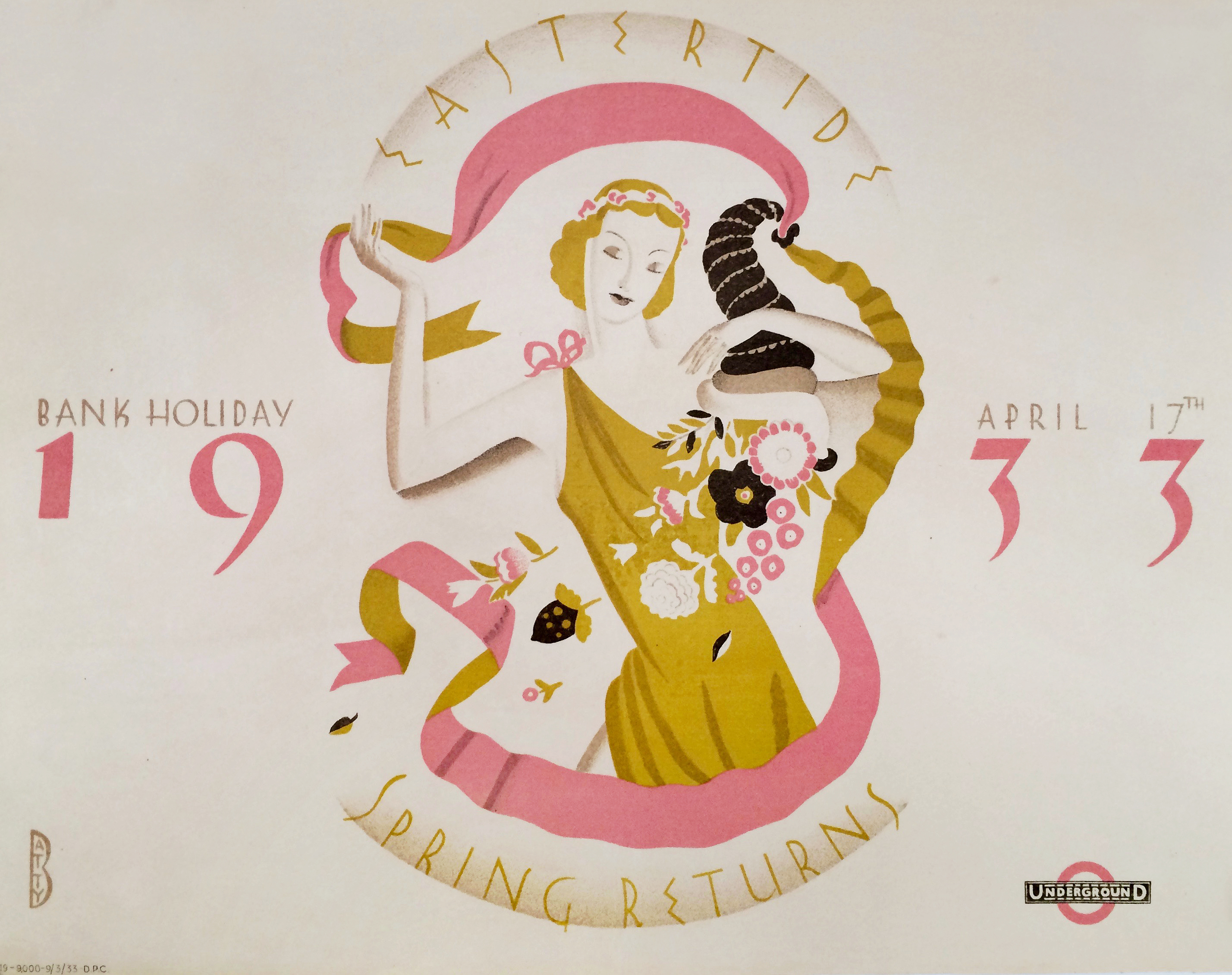 Eastertide Spring Returns 1933 London Transport
by Dora Batty
1933
10 x 12 inches
backed
Description: Saturated in a lovely pallet of pinks and golds, a stylized art-deco goddess cradles a cornucopia of spring flowers in this rare original vintage London Underground panel poster. The artist, Dora M Batty designed posters for the Underground Group and for London Transport between 1921 and 1938, producing over 50 different designs!


Condition note: Backed on old linen, slight crease bottom left corner.

SOLD


NOTE: We specialize in original vintage posters and do not sell reproductions.