Card sign for Champagne Moët & Chandon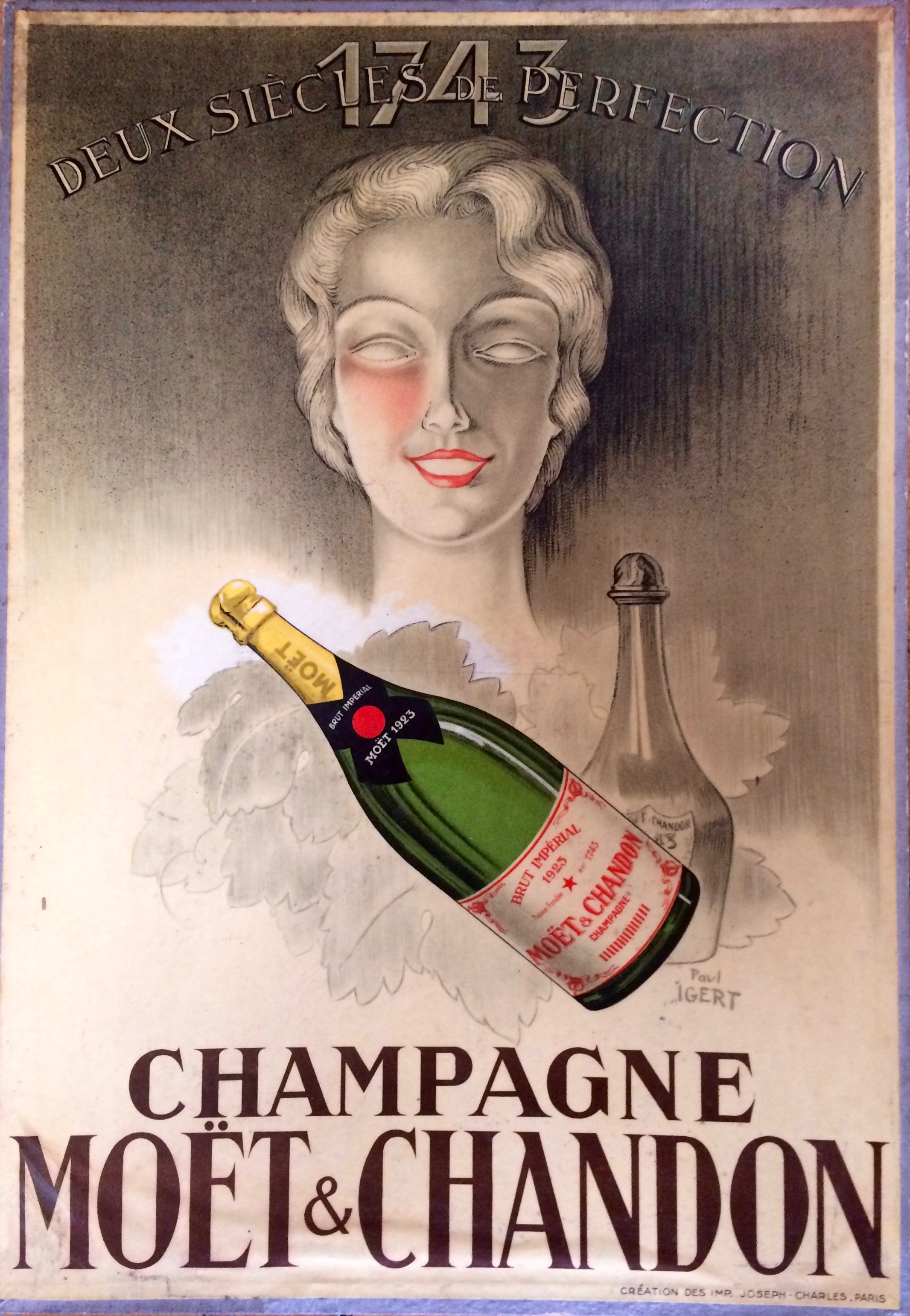 Card sign for Champagne Moët & Chandon
by Paul Igert
1923
20 x 14 inches
Description: Champagne card sign printed by Joseph-Charles Paris. Nice condition, a little edge wear.
Two hundred years of perfection 1743. The date on the bottle is 1923 and I think that this is the date of the sign/poster.
SOLD


NOTE: We specialize in original vintage posters and do not sell reproductions.