Buy Australian Sultanas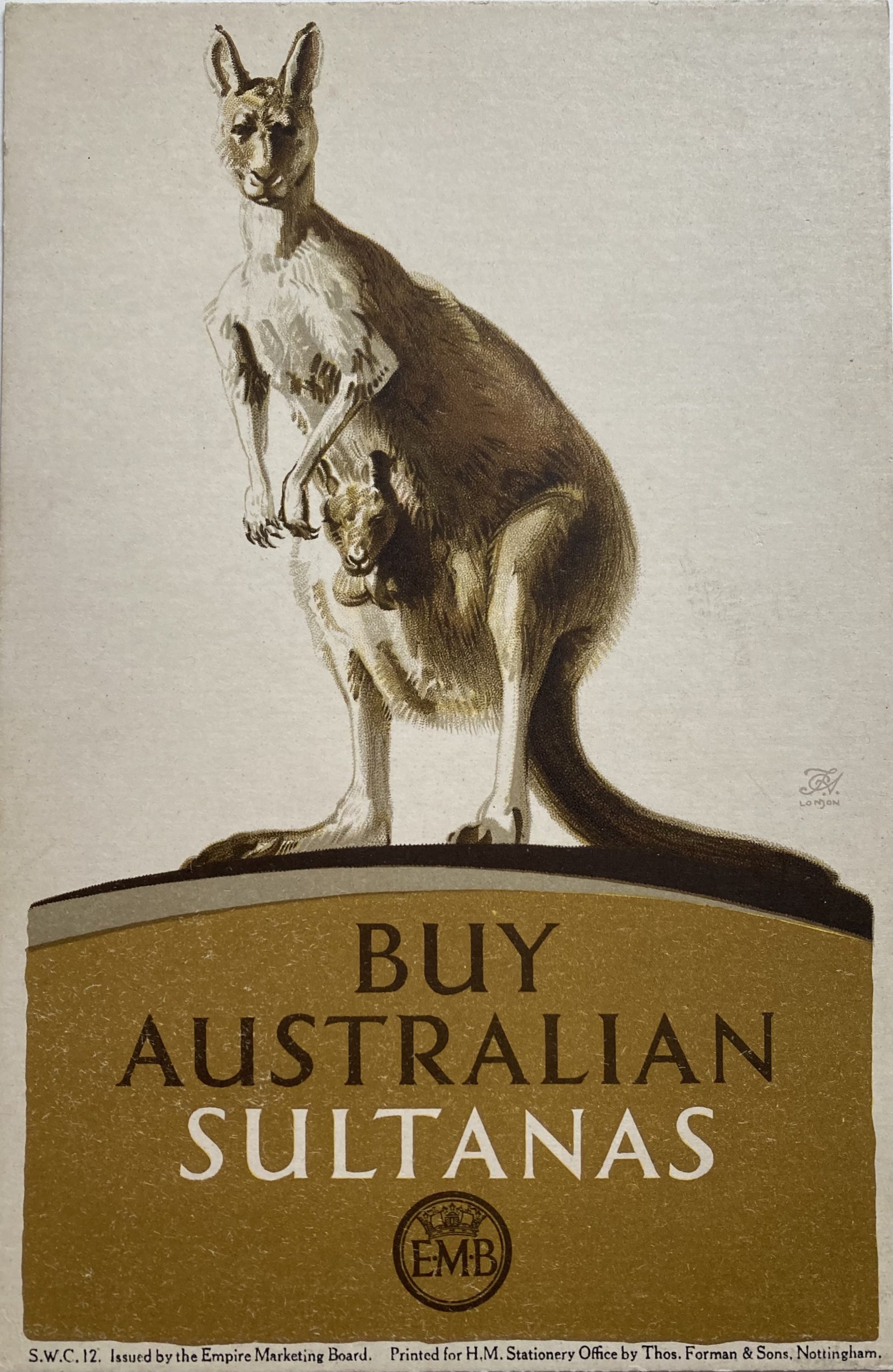 Buy Australian Sultanas
by F.C. Herrick
1929
7.5 x 5 inches (19 x 13 cm)
unbacked
Description: Rare card sign/poster published by the Empire Marketing Board c 1929. Printed by Thos. Forman & Sons Nottingham. In very good condition.
F.C. Herrick (1887-1970) was a prolific poster artist, designing for the London Underground, EMB, Anchor Line and RMSP.

SOLD


NOTE: We specialize in original vintage posters and do not sell reproductions.