Bovril does not Profiteer. The Proved Body Builder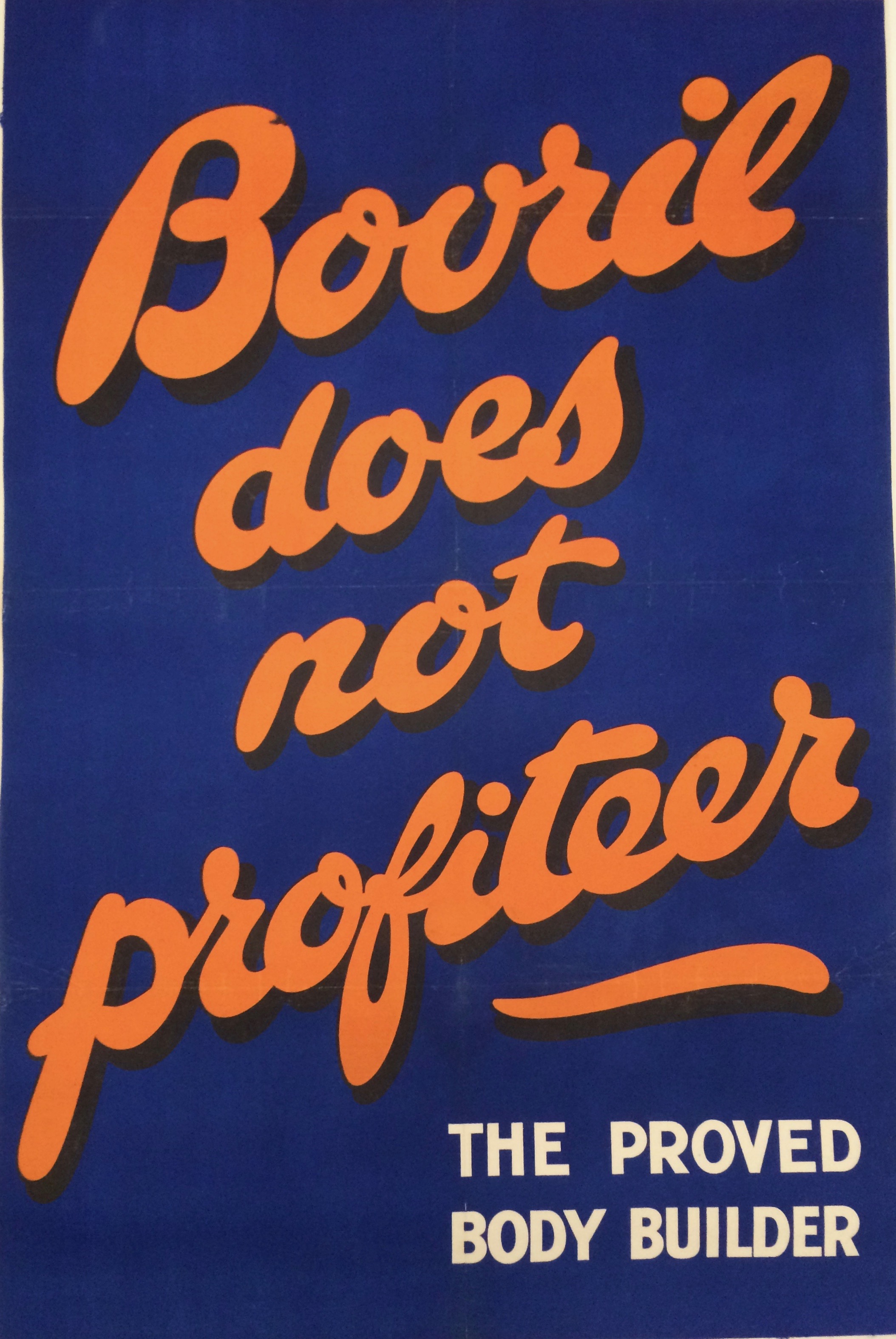 Bovril does not Profiteer. The Proved Body Builder
1930s
46 x 30.5 inches (117 x 77 cm)
backed
Description: Good condition, expertly linen-backed, folds show slightly. Presents very well.
Bovril was a meat paste extract developed in the 1870s. It was used to feed British soldiers and explorers across the globe, as well being popular in the home market. Bovril had striking advertising campaign at the beginning of the 20th Century, their posters often featured bulls. This poster is from the 1930s.
SOLD


NOTE: We specialize in original vintage posters and do not sell reproductions.