Aladdin pantomime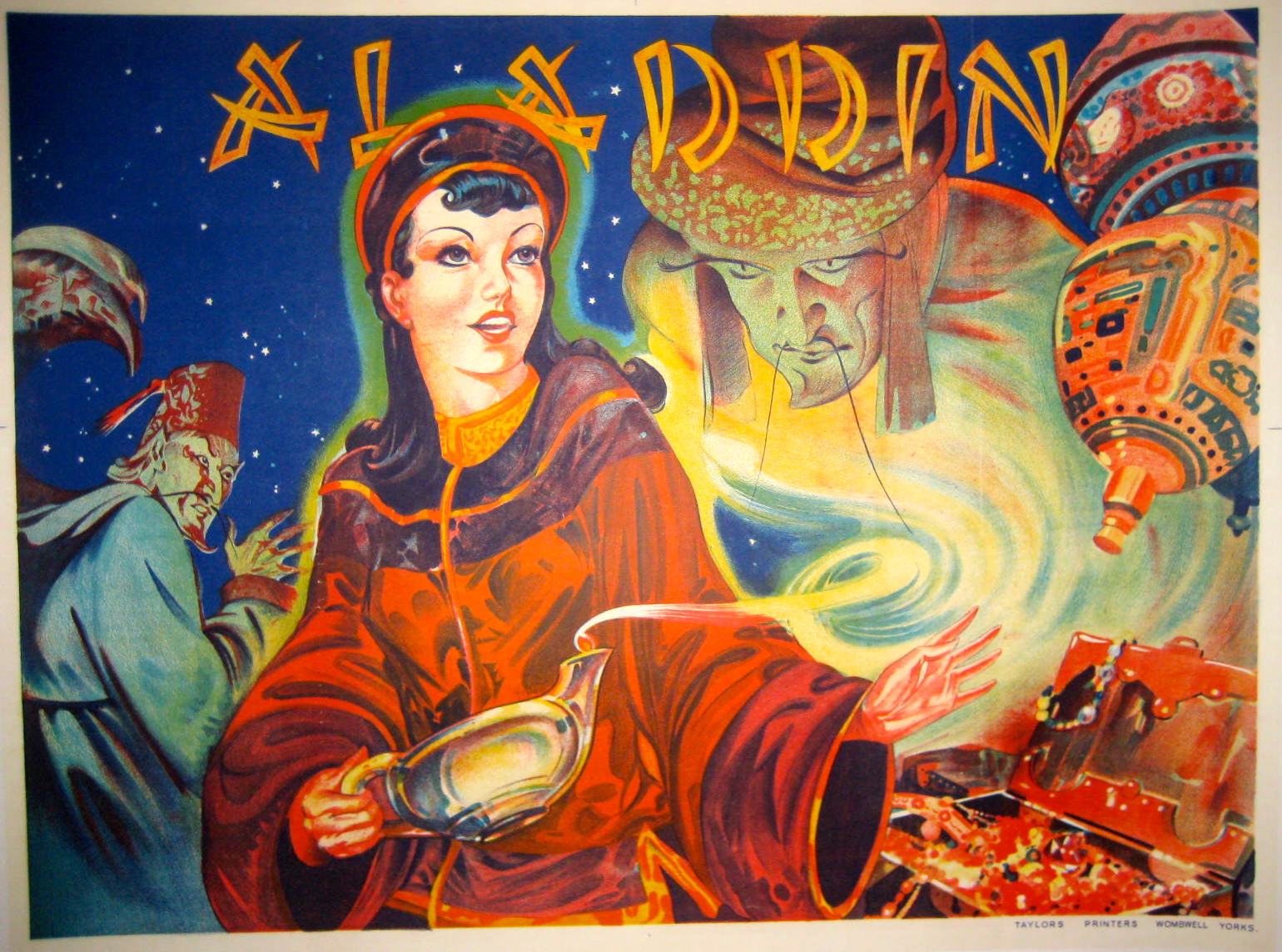 Aladdin pantomime
1930s
30 x 40 inches (75 x 100 cm)
backed
Description: Alladin and the lamp. Linen-backed and in very good condition. This is the last poster of my pantomime collection.
Printed by Taylors, Yorkshire. They printed stock posters for pantomime, theatre and circus. About 20 years ago there was a sale of their remaining stock at auction in Bristol.
SOLD


NOTE: We specialize in original vintage posters and do not sell reproductions.