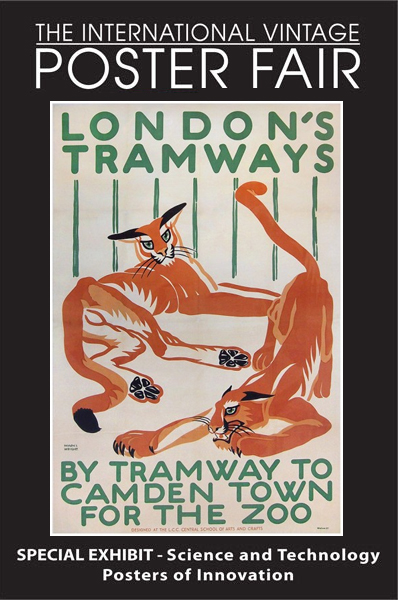 Vintage Poster Enthusiasts,
In just a few weeks, the International Vintage Poster Fair will return to New York October 17, 18 & 19, 2014.
I hope you will join me along with a group of the finest international dealers exhibiting thousands of original posters from the 1890s through the 1980s.
NEW YORK INTERNATIONAL VINTAGE POSTER FAIR
October 17, 18 & 19, 2014
Metropolitan Pavilion
125 West 18th St
New York, NY 10011
FRIDAY, OCTOBER 17, 2014 5-9PM
SATURDAY, OCTOBER 18, 2014 10AM-7PM
SUNDAY, OCTOBER 19, 2014 11AM-6PM
Feel free to email me at kiki@kikiwerth.com for more information.